Mwanza-Serengeti
We had decided to skip Uganda as the clutch master cylinder was worn out and leaking a bit. And with all the mountains and no spare parts in these countries, we didn't want to push our luck. Shame because we really wanted to see Uganda – maybe next time?! The plan B now was to drive back to Mwanza, sleep again at the lake Victoria and have the car fixed there before going to Serengeti. This plan worked out very well (they even had the spare part flown in at night) and the next day just before 16h we arrived at the Serengeti Gate. We were going to stay on a campsite in Seronera in the middle of the park so we had to drive fast on those badly corrugated roads. Even with this speed we saw a lot of antelopes, buffalo's, giraffes and birds. This is Africa as shown on pictures and in The Lion King: endless plains where lots of animals can be seen as there is hardly bushes or trees. Unfortunately we didn't see any lions.
The next day we continued our trip and made some loops in the park before leaving the gate near Ngorongoro.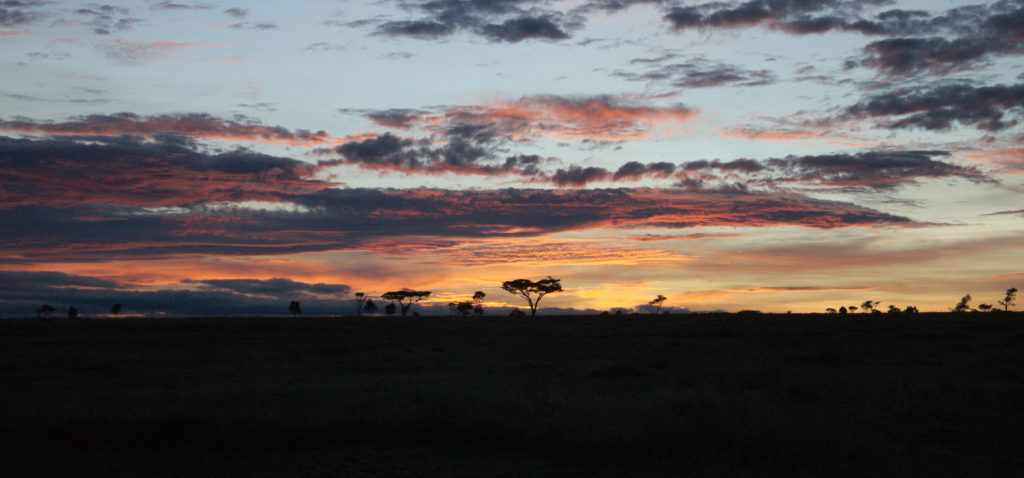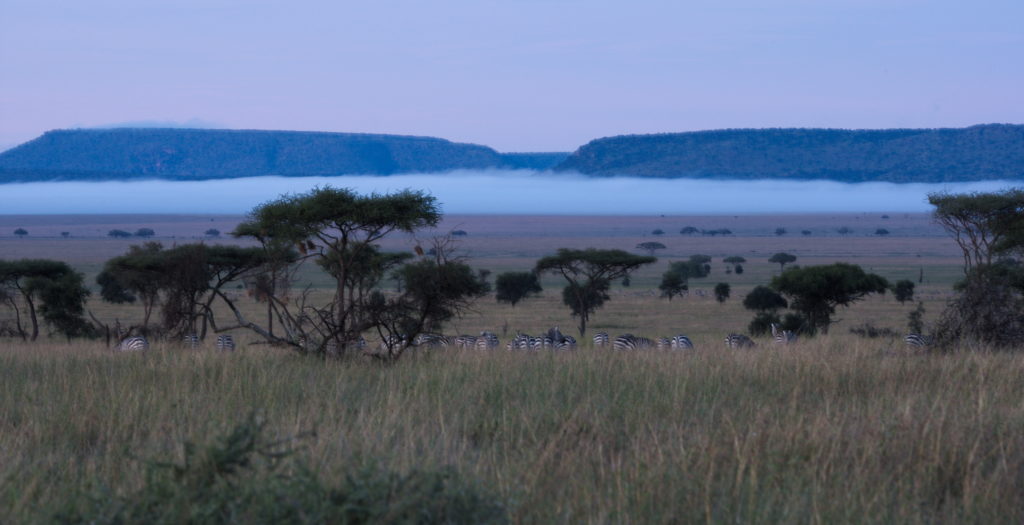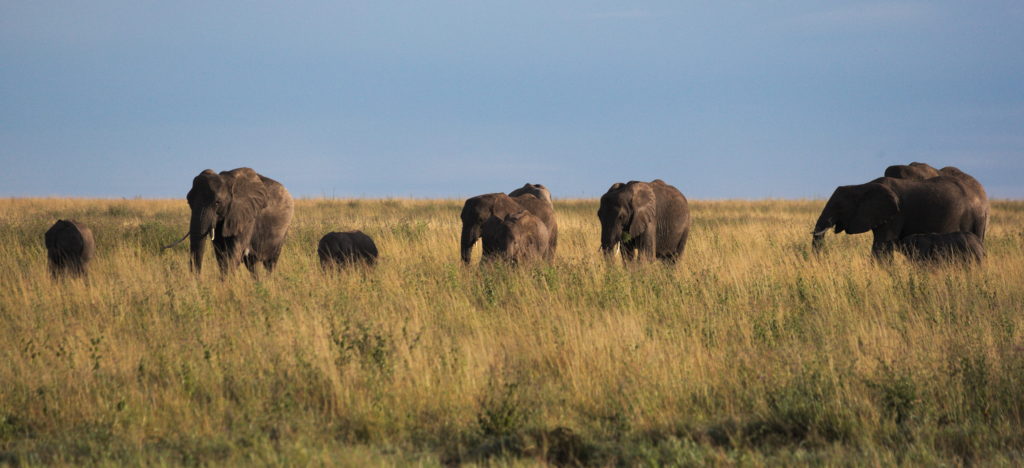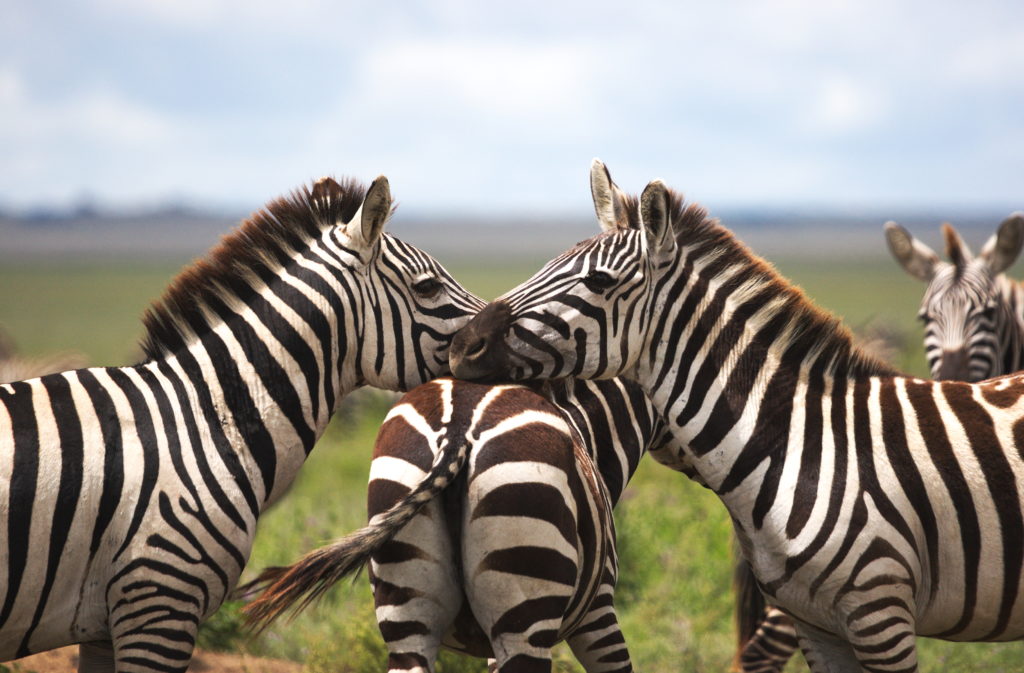 Serengeti-Ngorongoro
As you leave Serengeti you enter Ngorongoro national park. The parcs ask high entrance fees including a crater fee, so we swiped our card and try not to think about it anymore :). The road upto Ngoro is a bad one and halfway the trip we heard a strange sound while making a steep curve. We looked at each other and stopped immediately. Jasper went under the car to find out that a pin next to the steering wheel had broken off and was badly damaged. Luckily a friendly guide by the name of Honest, helped us and called the local mechanic from Ngoro village. He had the spare part and was willing to drive down for USD 130,- and we managed to talk it down to USD100,-. Still far too much but they know what we pay for all these parcs and we didn't want to use a pin if there is another/ better option available. Minor detail: they had forgotten the bold so they couldn't fix it. So they made a temporary construction and guided us to the crater rim. We arrived in the dark and were welcomed by a big group of…. buffalo's! The engineer (named "babu": old man) suggested to take off his lock nut since he also drove a Defender and fix his again at the workshop 2 km down the road. This sounded like a plan and went smoothly! We had dinner in the kitchen and were still surrounded by buffalo's so we went to bed immediately.
In the middle of the night we heard this girl screaming: "guard, help, help!". But the guard had left when everybody was in bed. Apparently the girl wasn't feeling well and she walked – still surrounded by buffalo's- to the toilet as no one answered her request for help. After a while one of the guides helped her to get back to her tent. Fortunately, the next morning the buffalo's were gone!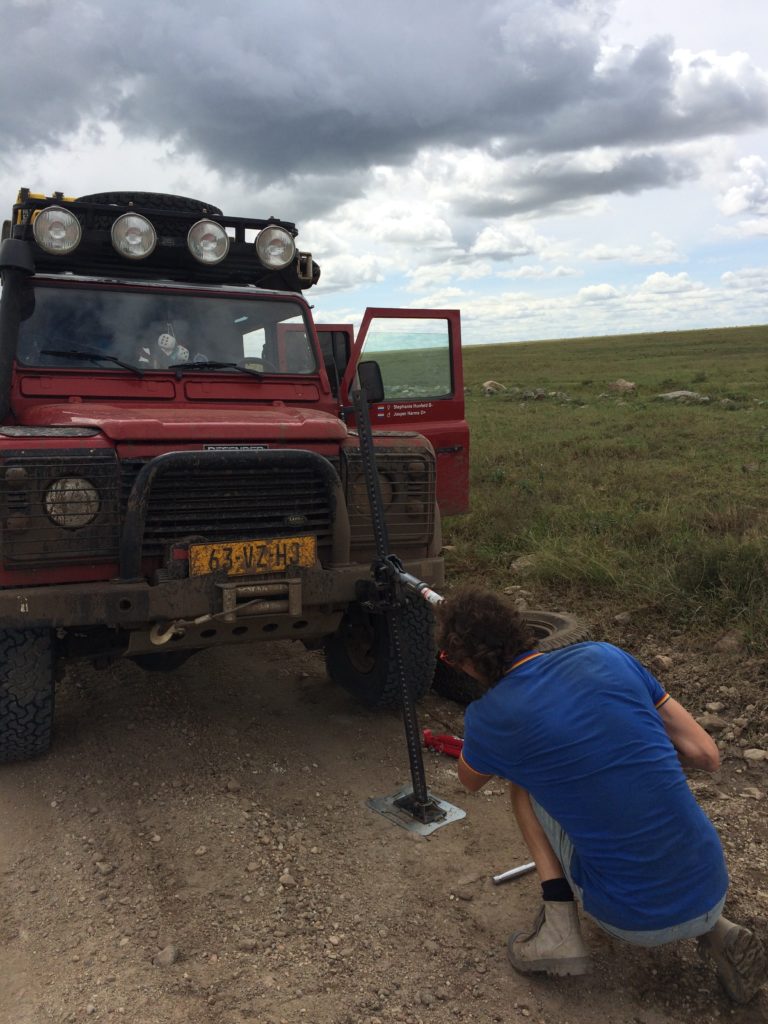 Into the crater
Early morning we arrived at the crater gate and the whole crater and surrounding mountains were covered with mist.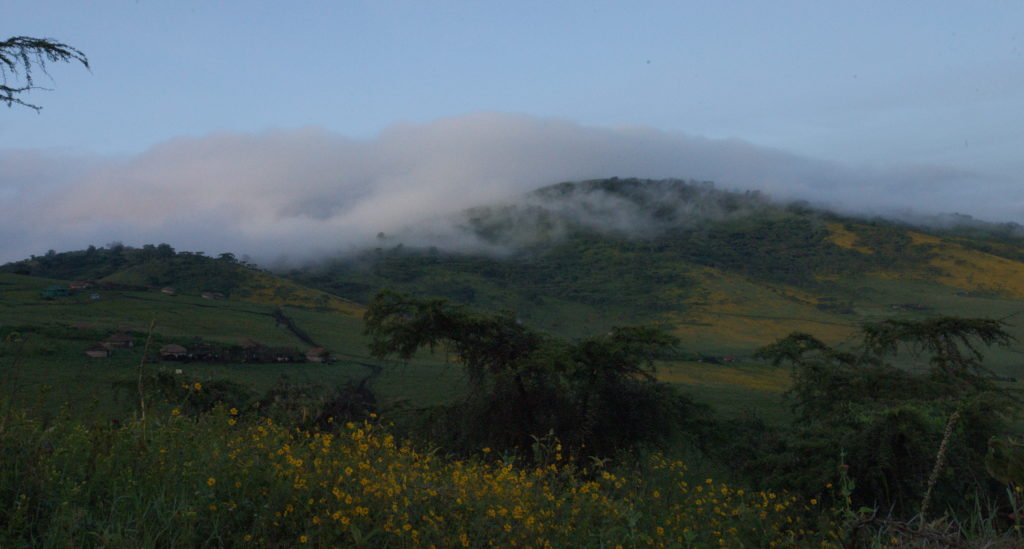 While driving down into the crater the mist vanished and this gave the most stunning views ever! It looks surrealistic: a big area with grass and water surrounded by mountains and everywhere you see animals!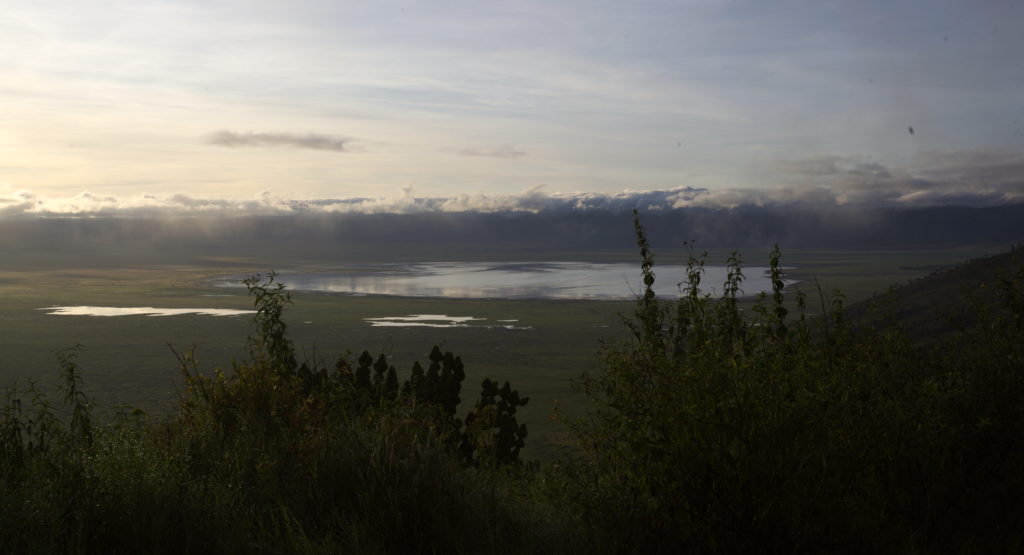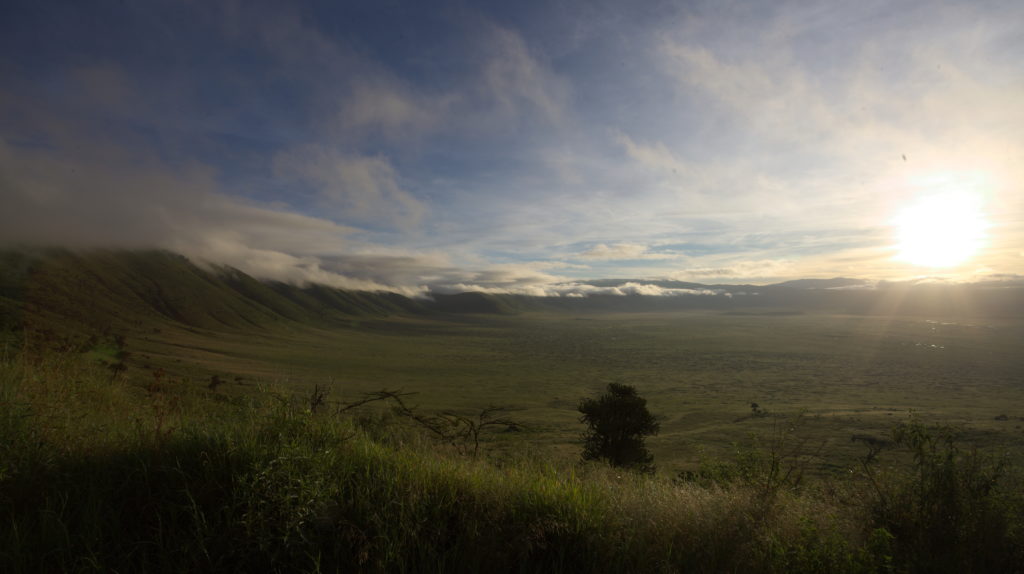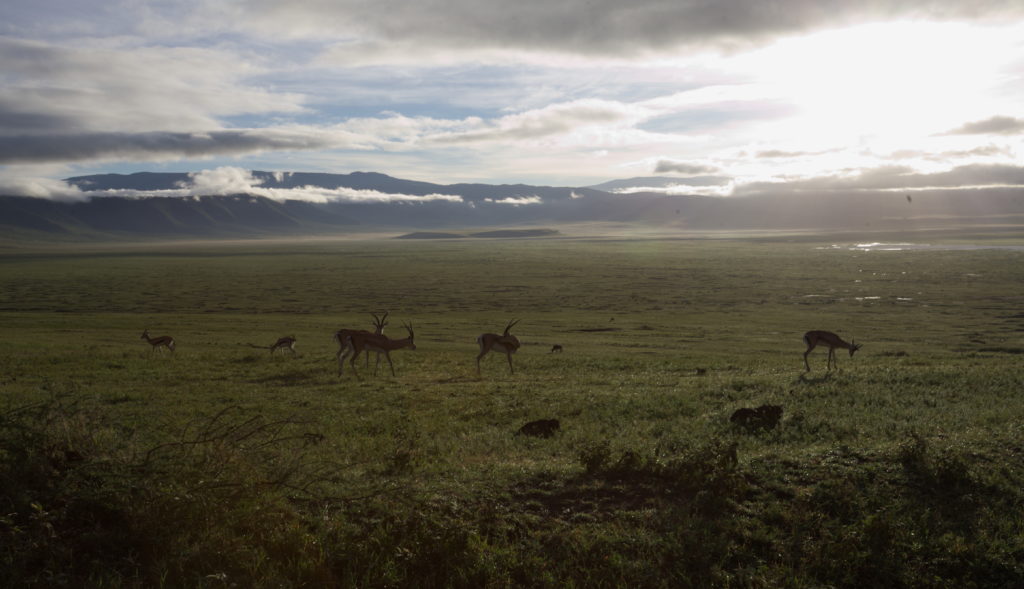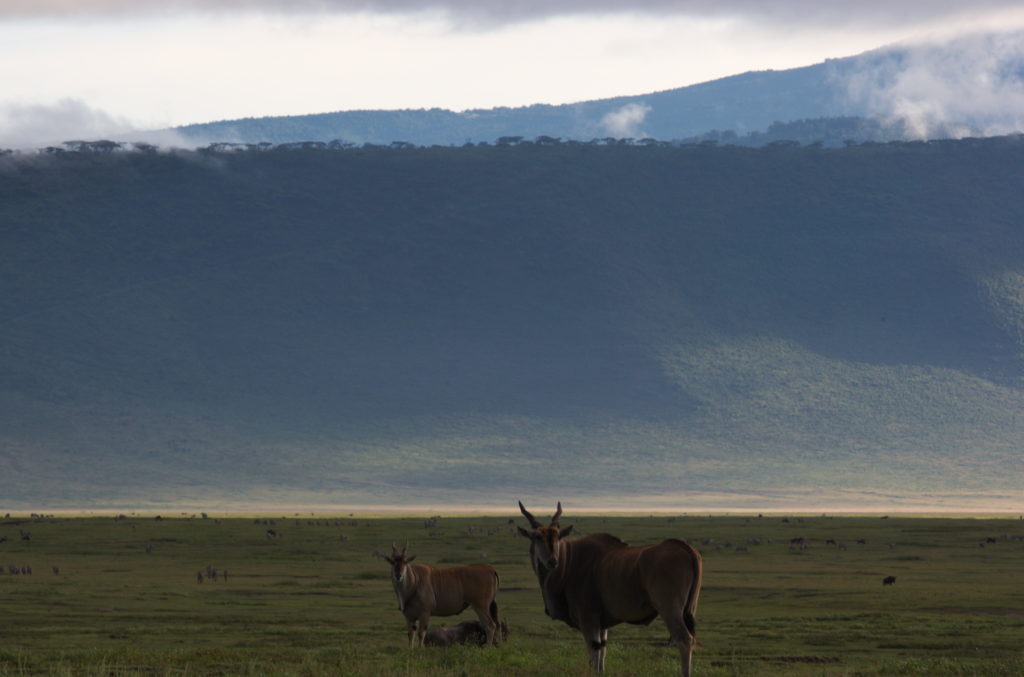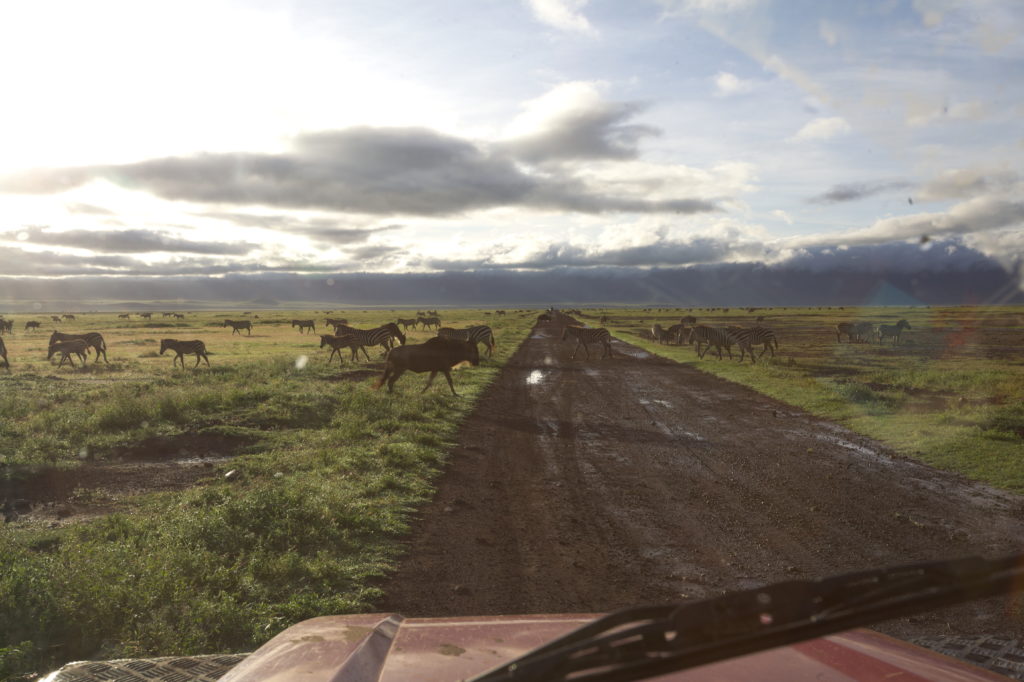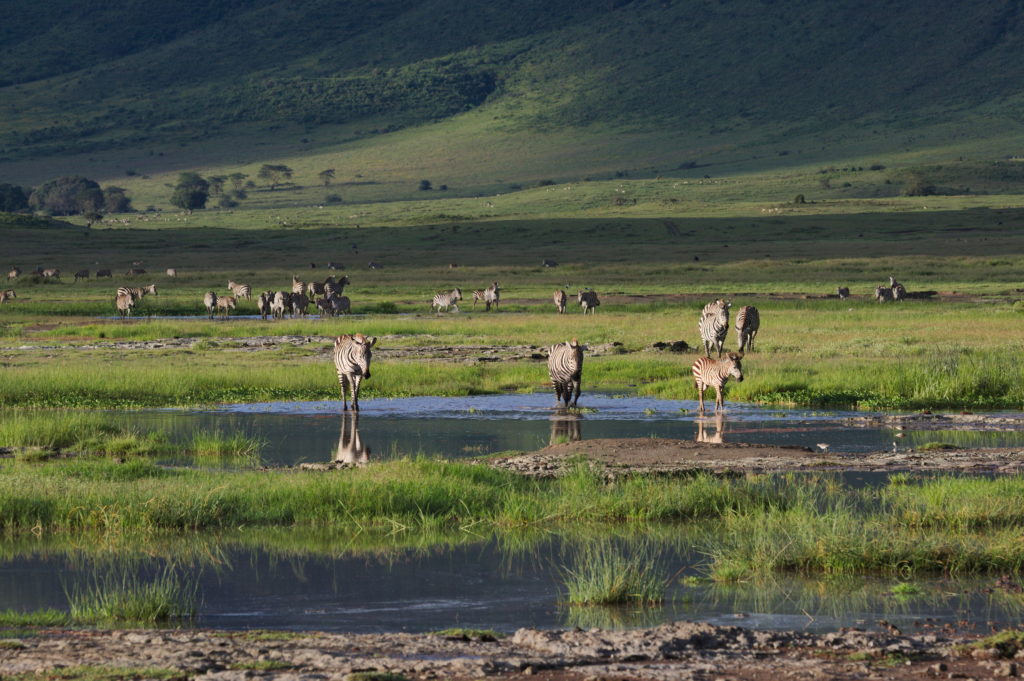 Maybe this would be our lucky day to spot some lions and a rhino? Again a lot of buffalo's and at the end of the morning we spotted both the rare black rhino and two young male lions who just had a wildebeest for breakfast!
As you are only allowed to stay in the crater for 6 hours we left around lunchtime to drive to Arusha.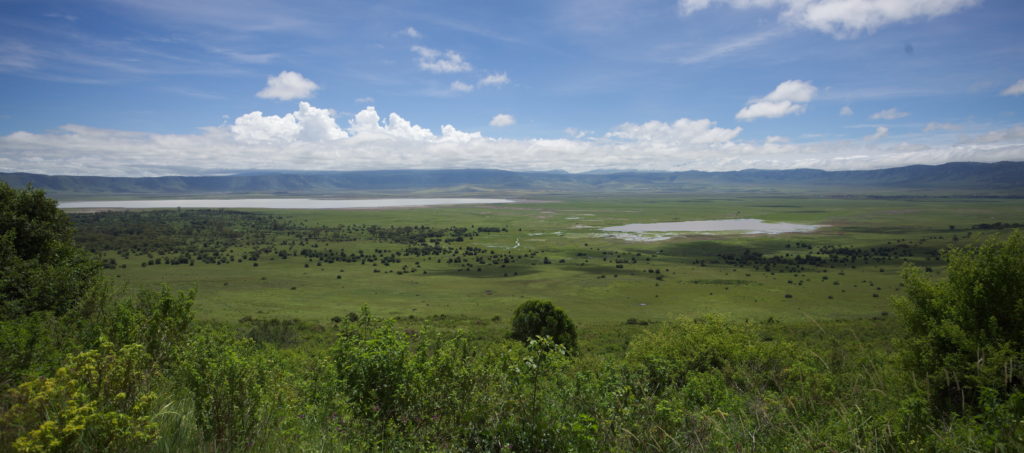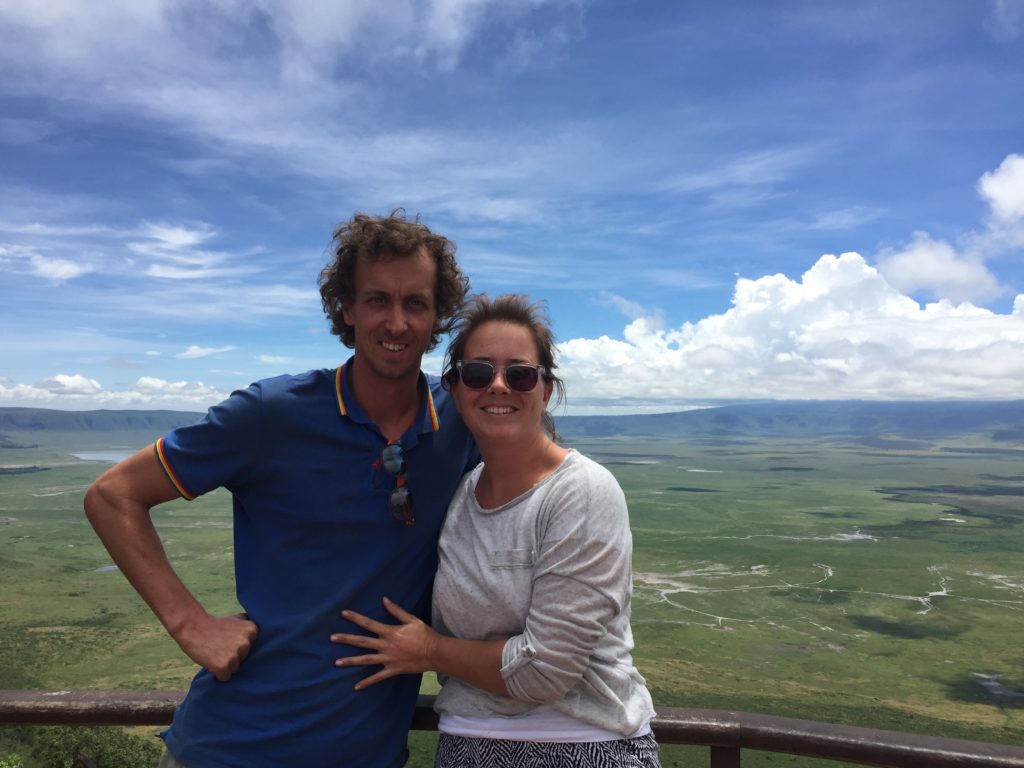 Arusha
It is only a 2 hour trip from Ngoro to Arusha and the trip went smoothly apart from another police stop; overspeeding, again…. Since we've entered Tanzania, we were stopped at least 30 times and fined 8 times, all for overspeeding where they stop you at the most ridiculous places without any clear speed signs, or just outside a village.
We arrived early at the campsite. We had done some shopping so we could prepare ourselves a meal with fresh veggies and meat, joehoe! It was also good to have a warm shower again and get rid of the dust. The next day we had to go to the garage (again) as the second-hand spare part from the Ngoro mechanic was worn out. At the garage they advised to replace all four ball joints of the steering, which made sense as the car wasn't balanced well. Four imported parts is again a lot of money. This car is turning into a goldmine but with those roads, the car suffers a lot.  We were happy to be in a town again to do some good shopping, have a coffee, have the laundry done (everything came back one size smaller….) and have dinner at a good restaurant (thx for the recommendation Rene and Bianca, it was delicious!). We had also been looking forward to eat bitterballen and Jasper knew of a Dutchman named Ad who has a lodge in Arusha where they serve them. After a hell of a ride we found the lodge. Jasper had been here before with Rene and Bianca, but he didn't recognise any of it. Apparently Ad had moved and sold the place to  the Dutch Annelies but she has replaced the bitterballen by samosa's :(.