South Arica again: Blyde River canyon and Panoramic route
Since the middle and northern part of Mozambiqe recently became a bit unstable, we decided to travel via SA to Zimbabwe, a bit of a detour but a beautiful one! We decided to start from Sabie and drive up north via the panoramic route and the potholes. The waterfalls were quite dry because of the drought and we decided to drive up north instead of visiting a lot of them. This would help us the next day as we were going to one of the busiest and chaotic border posts of SA and Zimbabwe.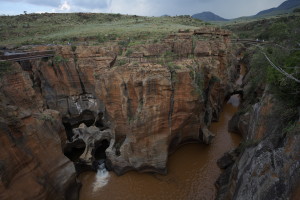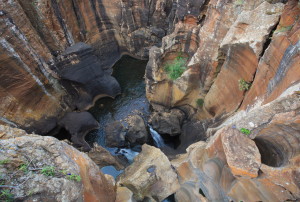 Entering Zimbabwe
Around lunch we managed to leave SA and drive to the Zimbabwian border post. It started off promising since we already had a visum. But then we had to qeue for the TIP (temporary Import Permit) and although there weren't many people waiting, nothing was happening really, the 2 officers were just staring at their screens and papers. 2 guys up front had already been waiting for 3 hours! Eventually the new shift started at 15h and aparently they did know what to do so at 16h we could enter Zimbabwe.
The next day we continued our trip to Great Zimbabwe. The road we took was one of the highways and the beautiful sceneries and friendly people surprised us: what a beautiful country! Every 5 to 10km and sometimes every other KM the Police asked us to stop. Sometimes we only had to show our TIP and drivers licence and other times they aparently wanted money as we were fined for: not having the right reflecting triangle, not having the right reflectors on the car and 4 lights on the roof (only 2 were allowed). to them it didn't matter that they weren't working! After a few times we became trained in how to deal with them and managed to get away with it or only pay USD 10,- since we had no more cash and had to pay toll fee as well :).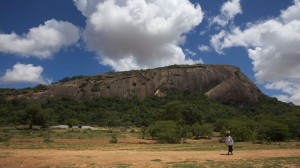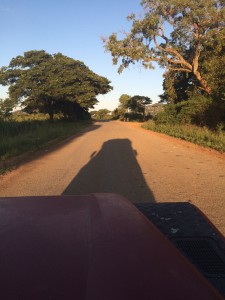 Great Zimbabwe
When we arrived at Great Zimbabwe we decided to go the abandoned city at sunset, since it is less warm to climb the mountain and the light seems to be beautiful early mornings or late afternoon. The place is quite unique in a way that you'll find old ruines in the middle of nowhere where people used to live a well developed village. The place feels peaceful and quiet, as if you could feel that they'd lived happily there ages ago. Zimbabwe is named after Great Zimbabwe after independence.
Bvumba mountains
Up to the mountains; the Bvumba mountains. As this was not too far from Great Zim, we arrived in Mutare around lunchtime. We found a lovely place to have lunch in a beautiful garden. We spent the night in the botanical garden with magnificent views over Mozambique. The friendly staff made us a fire and they were happy to have guests, as Zimbabwe's tourism has dropped over the last years. I had read about Tony's coffeehouse and the next day we went to have coffee and cake. Tony is famous for his cakes (and coffees+ teas) and without any doubt it was the best cake we've ever had (and the richest!). Besides that he is a charming and friendly guy, one who is living with passion and has a story to tell. Luckily I bought the recipe book :)! That afternoon we hiked for several hours as we took a wrong direction. Well at least we've burnt the calories of the cake by walking in this beautiful area.
Harare- Kariba
As we had 'lost' almost 6 weeks in Namibia due to the accident, we have a bit of a schedule, so time to drive up north! We spent 2 days in Harare and walked through town to visit the National Art Gallery and a restaurant to have lunch. The restaurant wasn't easy to find and a friendly guy saw us walking and asked where we were heading to and gave us a ride to the restaurant. Again interested and friendly people! The Lonely Planet describe Kariba as the riviera of Zimbabwe but what we experienced was a dried lake and a kind of worn out village. Again people told us that tourism had dropped and then the drought added to that, so they were struggling to survive, but that they will find a way, as Zimbabwians always do!