On December 17th first Inge (African: In-dje)and Tijn (African: Tee-Jin) arrived in Jozi. With them we did a cycling tour through Soweto, mainly around the monuments on the Soweto uprising of 1976. After refueling with pizza and good wine we awaited the arrival of Jan (African: Jan Japan or ManPower) and Joost (African: Juiced).
That turned out to be a long wait: someone mistakenly took Joost's bag from the airport. Luckily they got hold of the culprit and were able to exchange the bag the next morning. Then we were all set to go to Botswana!
Botswana: Chobe, Savuti and Moremi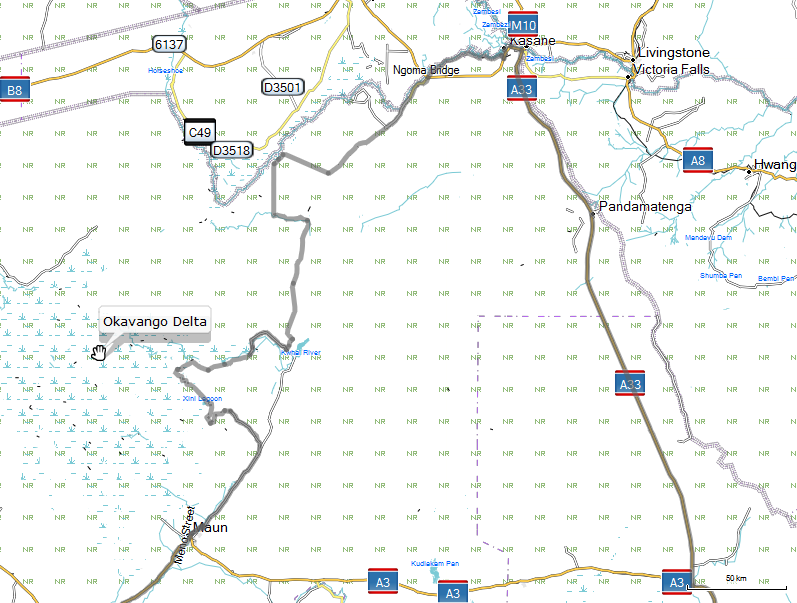 Just before we entered Botswana, they warned us for the heat: it is so warm there, it will kill you!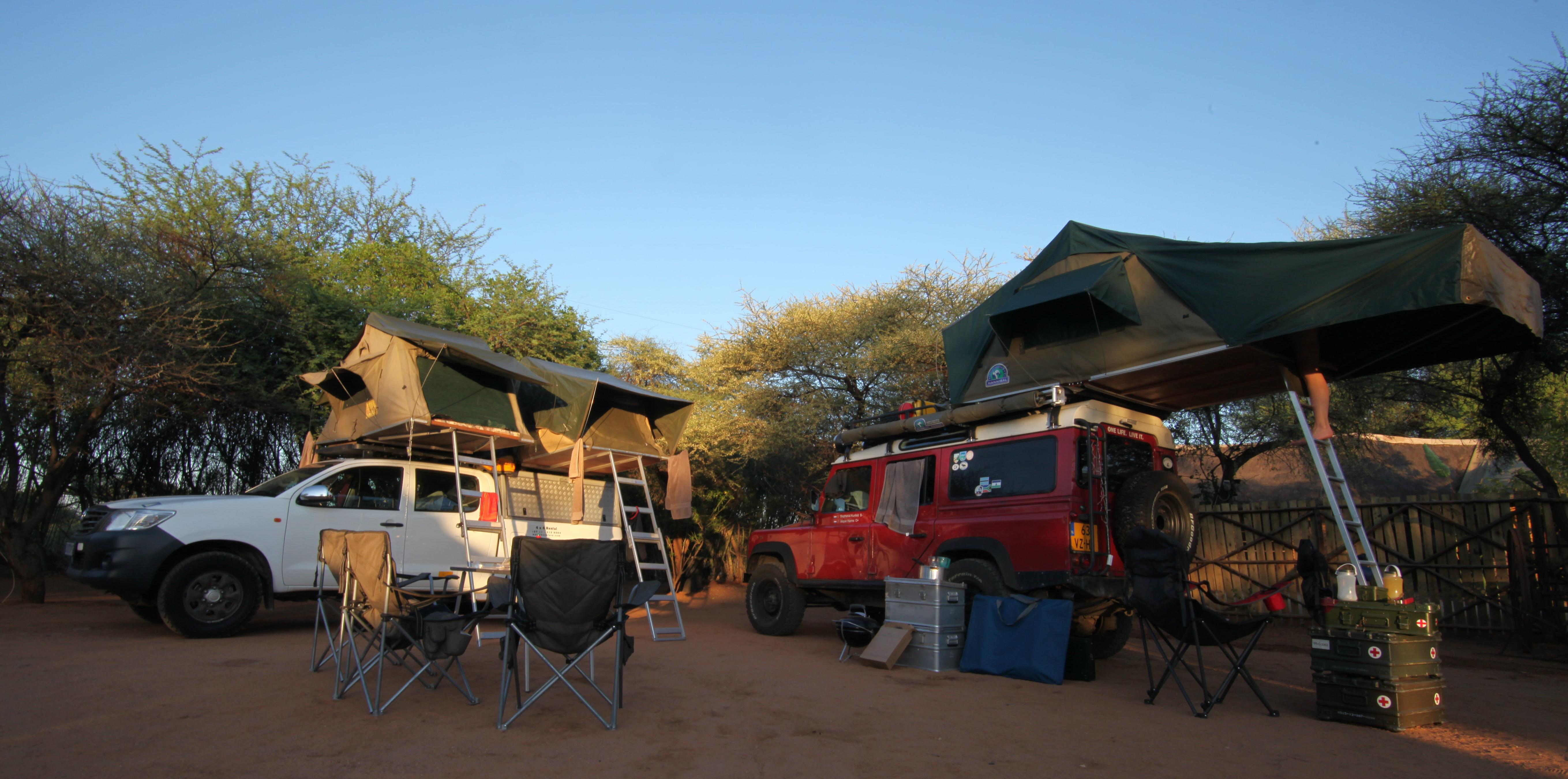 After an overnight right after the border, we went to Kasane. This place close to the Chobe river was an ideal location to go to the Vic falls and do a tour on the Chobe.

Linyanti
From Kasane, we drove along the Chobe river towards Linyanti. Underway we saw -literally- hundreds of elephants bading, drinking and playing along the river.
At Linyanti we had our first camping experience between hippos and elephants without fence. They warned us not to go to the toilet at night and make a fire, which we did. At night Steef saw the hippos come out of the water to eat and stroll over the campsite.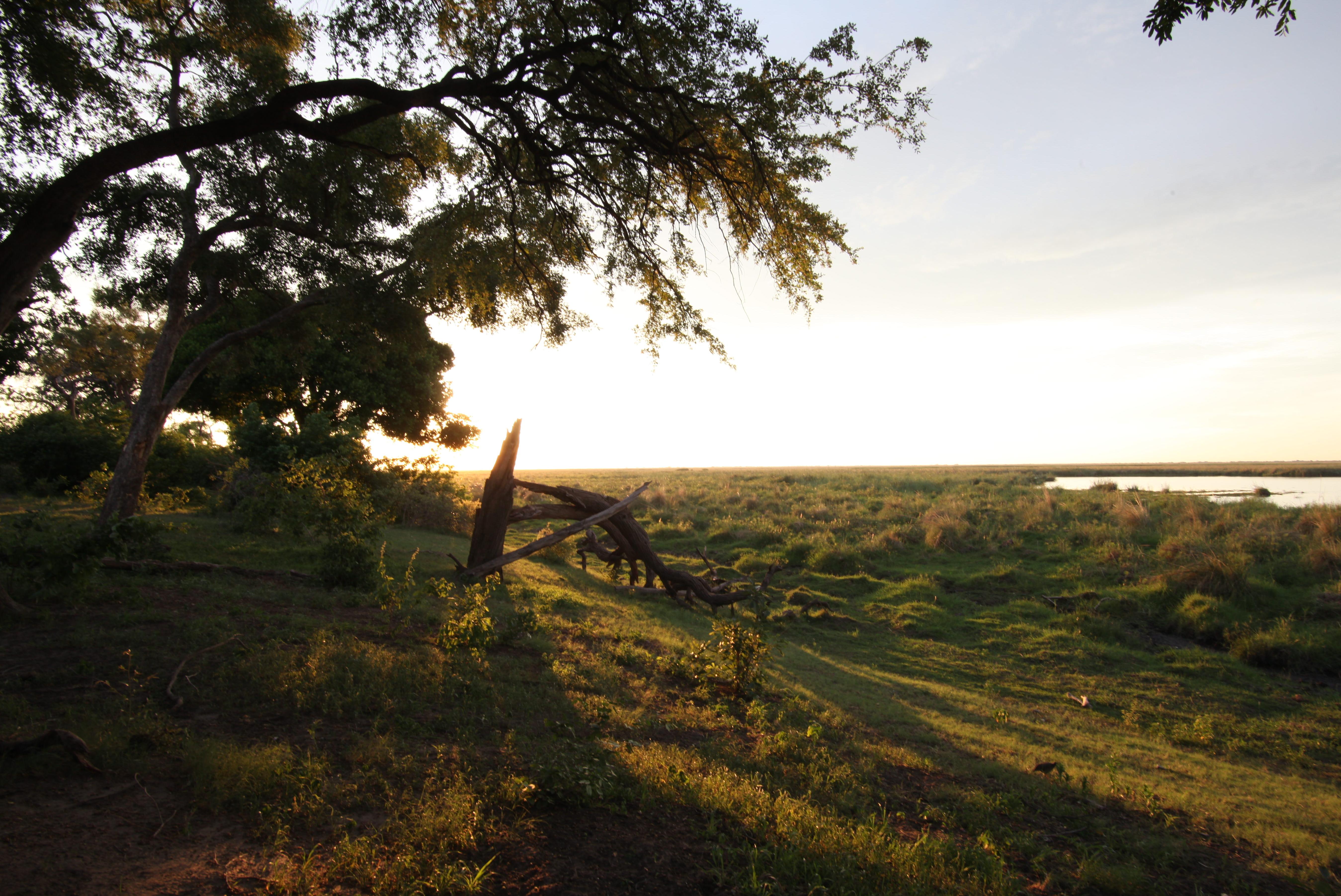 Savuti and Moremi
The next day we left early to increase the chance on animal activity on our way. And we did indeed see a troop of African wild dogs, that went to hide in the bush when we approached. On our way through Savuti and Moremi we drove on the most sandy roads ever!
We spent the night at Third Bridge camp, right next to the Okavanga Delta. Another night in paradise without fences. After dinner we saw the reflection of a pair of eyes staring at us. It could be anything from kudus to hyenas to …  Uuh a bit scary!!!
Maun
The next stop to spent Christmas was Maun, also next to the Okavango Delta.  We did about 500km of sandy roads in 3 days, it was good to see a tarred road again :). In Maun we also went 'in' the Delta, with a mokoro (traditional wooden canoe).
X-mas in Maun was probably the warmest we have ever celebrated!